"Digifianz has set an example for how businesses everywhere should be transforming their marketing with inbound. Their strategic approach to attracting, engaging, and delighting customers has not only built valuable relationships with their audience, but has driven growth for their agency and the inbound movement.
Our team here at HubSpot is proud to call Digifianz a Partner and recognize them with the Latin American Rookie of the Year Award."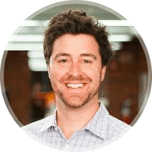 Patrick Shea
Director of Partnerships, Hubspot, Inc.